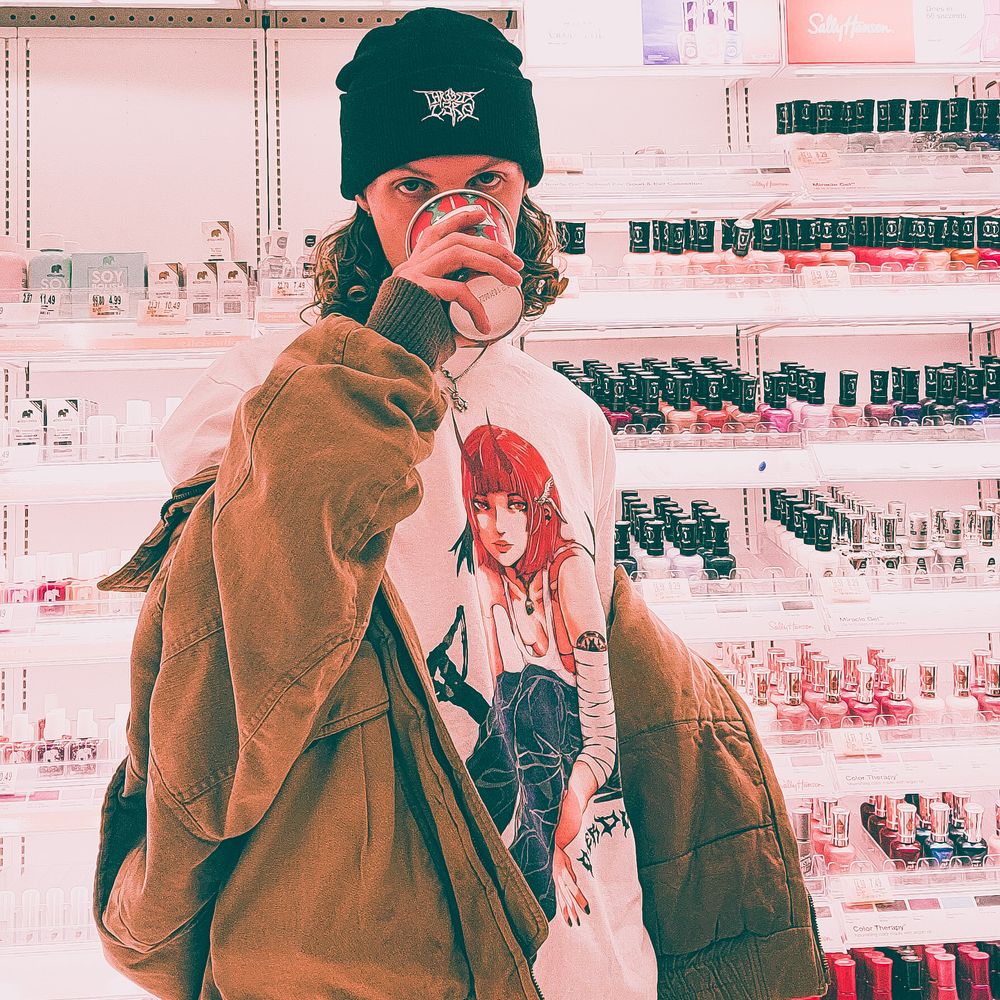 Jakob Inle is a solo artist hailing from Rochester, NY. His music can best be described as a cross between the genres of emo rap, glitchcore, metal and hyperpop. However, Jakob's sound is strikingly distinct, a blend of influences from an array of unspecified underground sounds and sonic motifs. Rather than conforming to a specific genre or sound, Jakob's approach is focused on creating music that is authentic, intimate, and deeply personal.
Jakob's haunting vocals effortlessly draw listeners into his realm, where his music is a reflection of his creative vision guided by a range of esoteric aesthetics, including early 2000's shows, video games, and music, as well as the iconic 1978 film Watership Down. These inspirations serve as a muse for Jakob, allowing him to craft moods and sounds that are both alluring and mysterious.
Since his humble beginnings, Jakob has been steadily building a community of devoted fans and admirers. His music is a journey of self-discovery, inviting listeners to join him on a voyage of the unknown. Be sure to keep an ear out for Jakob Inle's new releases and updates by following on Spotify, as his sound continues to evolve and captivate with each new creation. Get ready to experience a sound that is truly in a league of its own with Jakob Inle.